Trueleo Racing BLOG Pictures

Welcome one and all. I will be updating the BLOG for project updates and how they are going to date. Currently we are working on the TRP3 vehicle. This has been years in the making and is finally going to come to be.

Written by Troy
Email Troy@Trueleo.com
I started on the LMP3 chassis. I am making a wooden representation before I do the first mock up out of steel. Once the steel one is done I will make a jig and make the final one out of 4130 Chromemoly. I am really glad I did the wooden one. I took some 2x4x8 and ripped them down to 1.5x1.5 since I will be using 1.5" Diam tubing when done. I had a basic plan and idea of where all items would go and how it would look, but once I started to make it things got blurry. I am confined for fitment of all the items. I have remade the chassis like 5 times now, but I am just screwing the fake tubes together so I can adjust it quickly. I did work out some of the basics of where everything will be located so that is good. I have a lot to go, but getting started on the chassis is a huge step. Once fitment is all done I will know the basics of where everything will go. The final chassis will not be so boxy and will have smooth curves and lines. This is really just to make sure everything is in the correct location. Here are some pictures.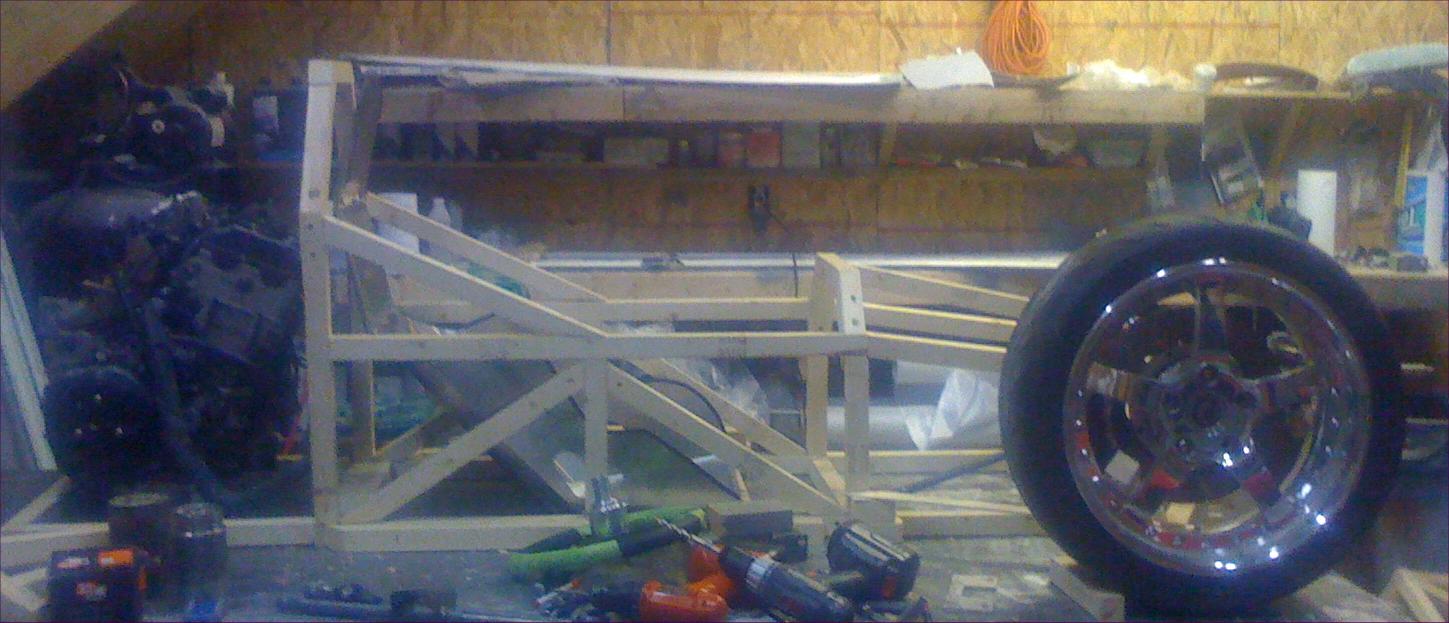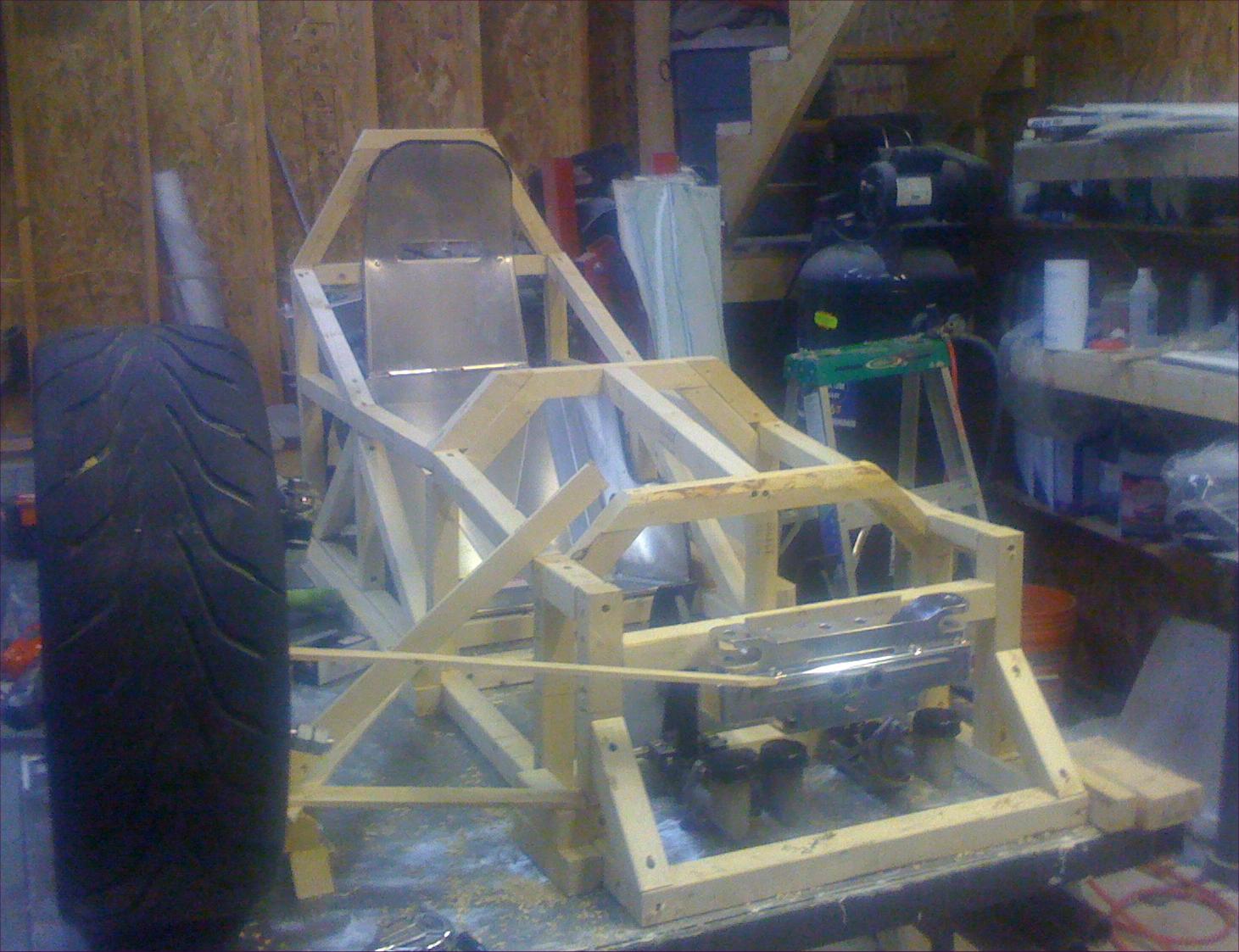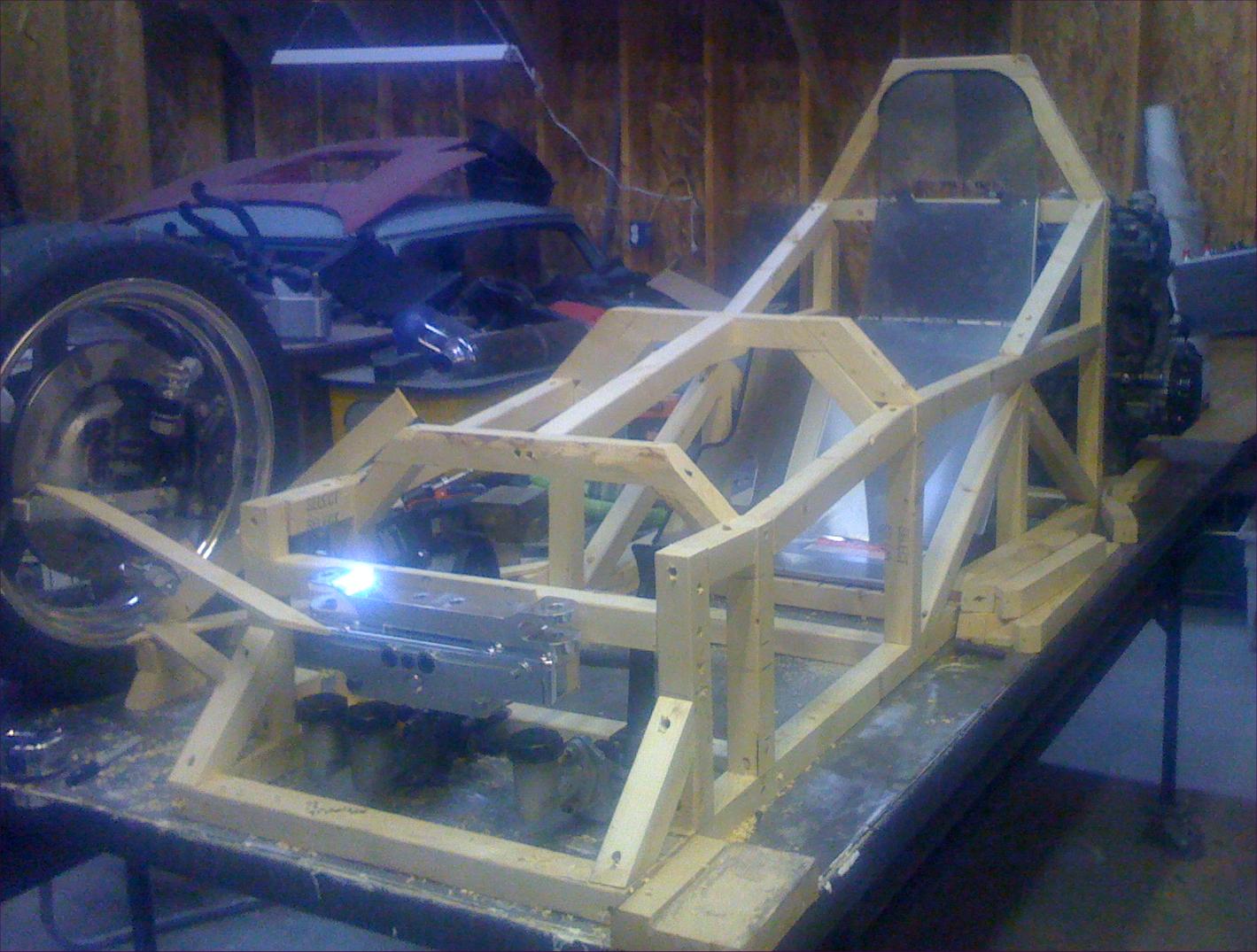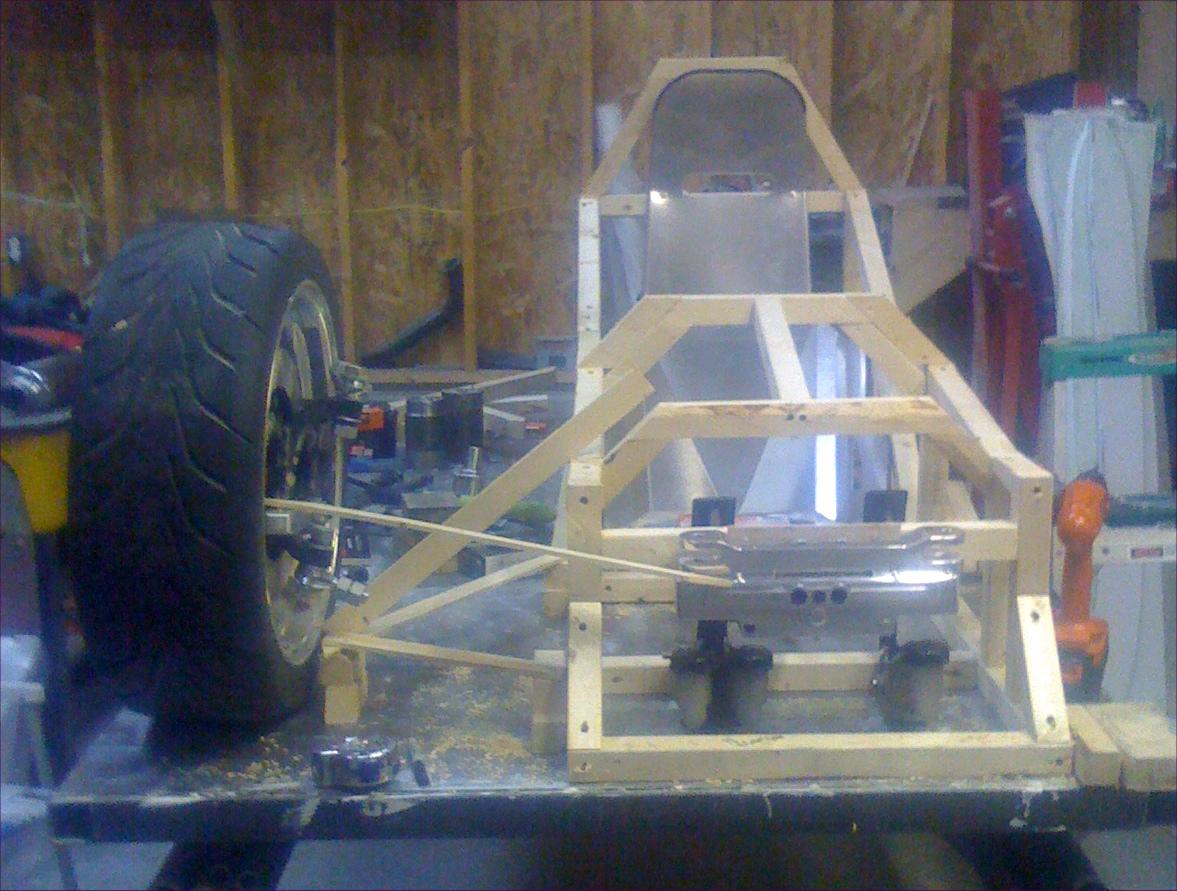 Pictures of the upcoming Lotus Elise Side Skirts. I decided to make these because I looked at the different side skirt options out there and liked something from each so I decided to design my own. The attached to the bottom of the Elise with some rivets and a carbon fiber piece in the back. They weight 2.5lbs each so it is nothing to worry about. I also made a larger passenger side scoop. I did this for better air flow and I wanted a scoop that will look really good. It sticks out 1.25" farther than the stock Exige side scoop and looks awesome, it just not painted yet so not pictures yet. I also am not a big fan of are the bolts to hold it on. The one I have made will have internal bolts so it will have a smooth outer surface. I have only made the passenger side so far and once done I will make a drivers side scoop, then a new rear diffuser. I might make a new front splitter that is a little wider on the sides, we will see.
After painting. The pictures are not good. I took them from my iphone and it was raining out. When there is a sunny day I will take some better pictures. They do look really good in person. I wound up just riveting them onto the body with about 10 1/8" rivets. It also do not effect how you get in and out. I was worried about that. Now I just have to get a sticker and put no step on it.
My new bike rack. I got tired of not being able to drive my car when it was a nice day and I wanted to ride. I work about 45 minutes from home and there is a killer place to ride about 5 minutes from work.